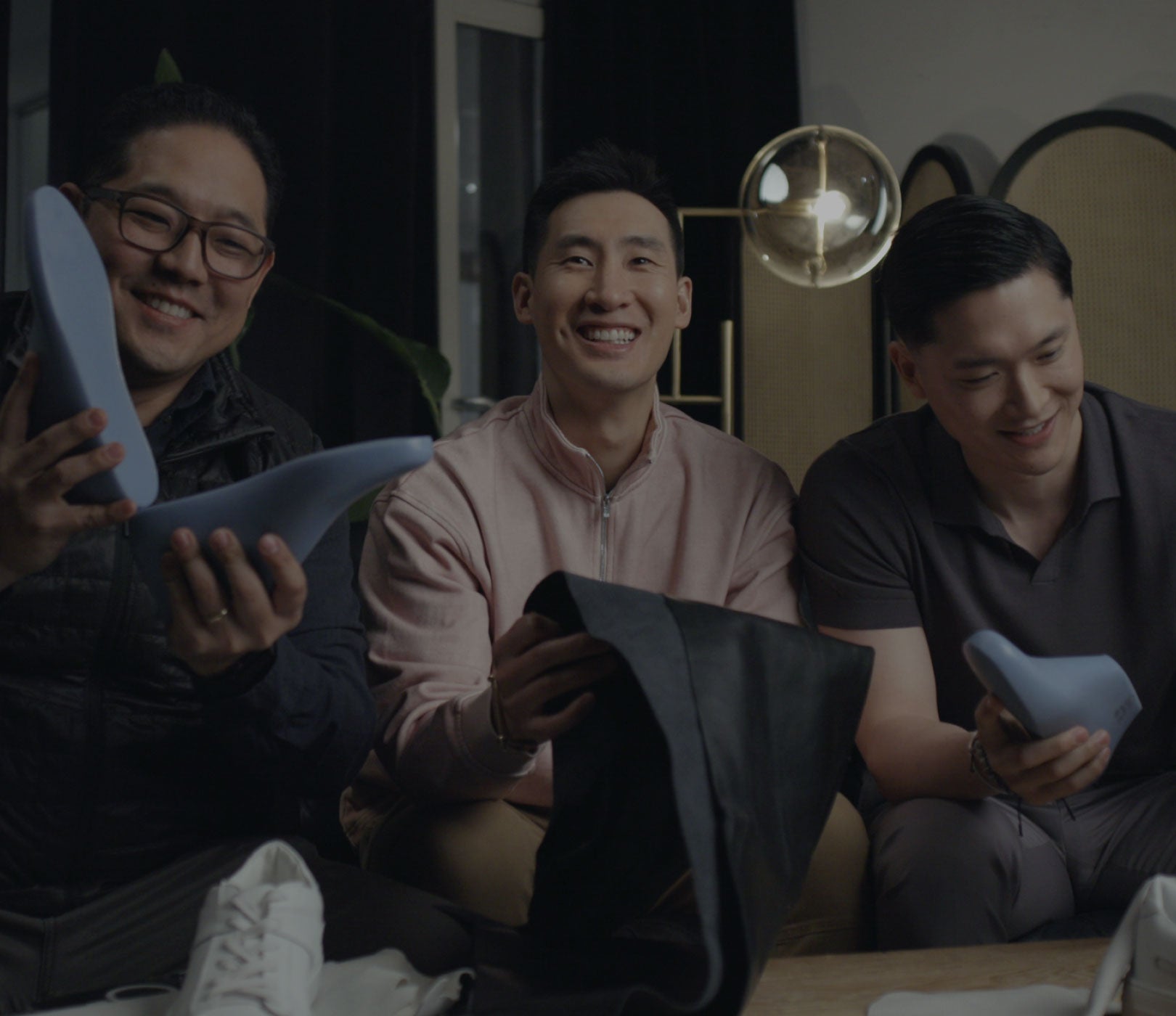 WHY 1587?
Our Asian American story began in 1587, the first documented year that Asians landed in America. We want to honor the legacy that started our Asian American story with our namesake, the same bold spirit, and desire for the extraordinary.
We are the first sneaker brand in the US that is owned, designed, and inspired by Asian American culture - empowering Asian Americans to be unapologetically themselves.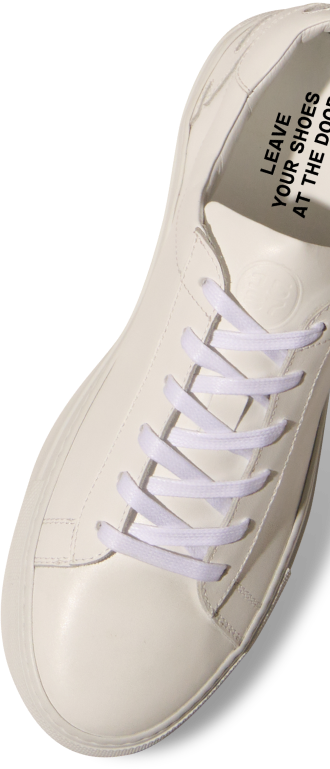 THE LOVE IS REAL

Absolutely LOVE my AP87's!
Absolutely LOVE my AP87's! While I wouldn't consider myself a sneakerhead, I freaking love shoes -- especially ones that radiate quality and comfort. The leather on these things doesn't just look good, it FEELS good on your feet! How a shoe can be soft AND comfortable is beyond me, but my favorite shoes hit both those qualities and these do so in spades. The best part? The hidden messages inside the shoes. As a Korean adoptee, I am trying to figure out what Asian America looks like for me; these shoes are so important to that.

LOVE, LOVE, LOVE!
LOVE, LOVE, LOVE! Everywhere I go, people ask me where I got my kicks. So proud to say I got them from my community and my friends. They're my go to conference sneakers. Thank you for giving us the gift of 1587!

These sneakers are amazing!
These sneakers are amazing! I got bored buying the same low quality AF1s, and now that I'm working and more of an adult (ha), I wanted to elevate my sneakers. The leather and natural rubber bottom feel amazing, like clouds on my feet. The leather is so butter soft, and the rubber sole has so much cushioning. I had no idea how bad the AF1 stuff was until I got my feet into these!!! Also, love the companies mission and celebrating Asian American culture
Frequently
Asked Questions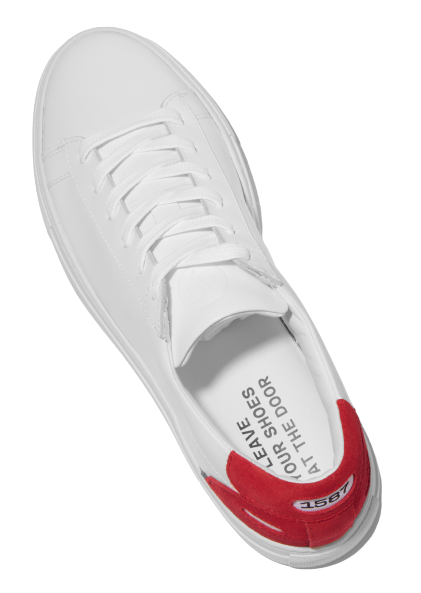 Why is Italian Full Grain leather and natural rubber important?
Full grain leather will look amazing for a lifetime. It resists creases and warping, and can be easily cleaned with a cloth and water. Natural rubber is incredibly soft and durable, and has a high rebound rate so it keeps its shape over thousands of miles. Commercial sneakers from big brands use cheap and hard leather covered in plastic paint (to hide imperfections), and this causes deep creasing and cracks over time. Their rubber is a thin and hard synthetic that isn't comfortable and loses its shape in a matter of months.
What makes you an Asian American Brand?
1587 is Asian American owned and operated. We use our brand and platform to shine the spotlight on our Asian American stories, our style, and celebrate Asian American culture, authentically.
Why are the sneakers made in Italy?
Italy has the finest sneakers artisans and is home to the world's best materials. While it is more expensive to build our sneakers there, the quality is unmatched.  We want the highest quality sneakers that will look fresh for a lifetime with heavy use.
Which factories produce the sneakers?
We use the same materials and factories as many of the major fashion houses that begin with L, G, and Y. 
What is the Zero Risk policy?
If you have a size issue or any other thing arises, we have a no questions asked policy for 90 days.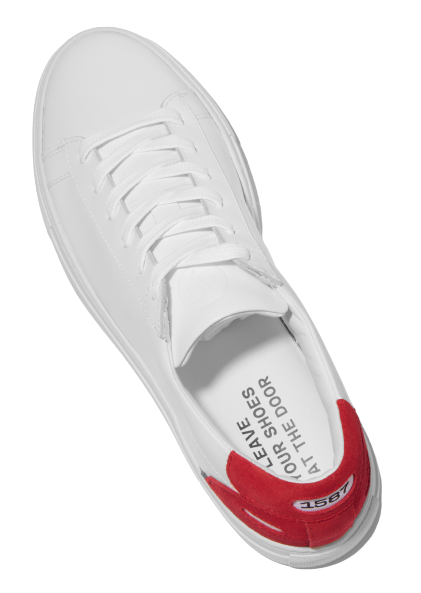 Get $40 off your first order
By pressing the button "SUBSCRIBE", you confirm that you have read and are agreeing to our Terms of Use regarding the storage of the data submitted through this form.